California Law on Pen Registers: Assembly Bill 929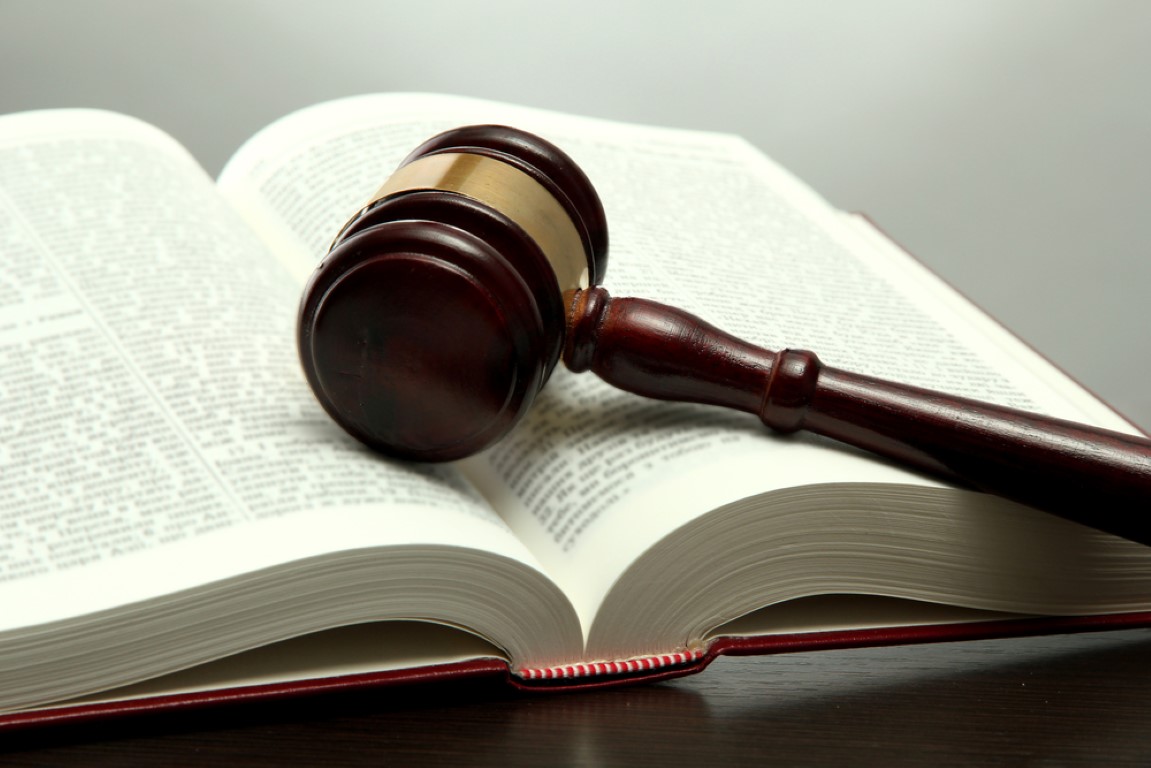 In 2015, the Legislature enacted several Penal Code sections related to electronic communication and privacy issues. Those laws became effective as of January 1, 2016. Assembly Bill 929 deals with pen register and trap and trace search warrants. This is a reference guide designed to break down AB 929.
To access the complete Reference Guide on Assembly Bill 929, click here. 
Courses Coming to South Carolina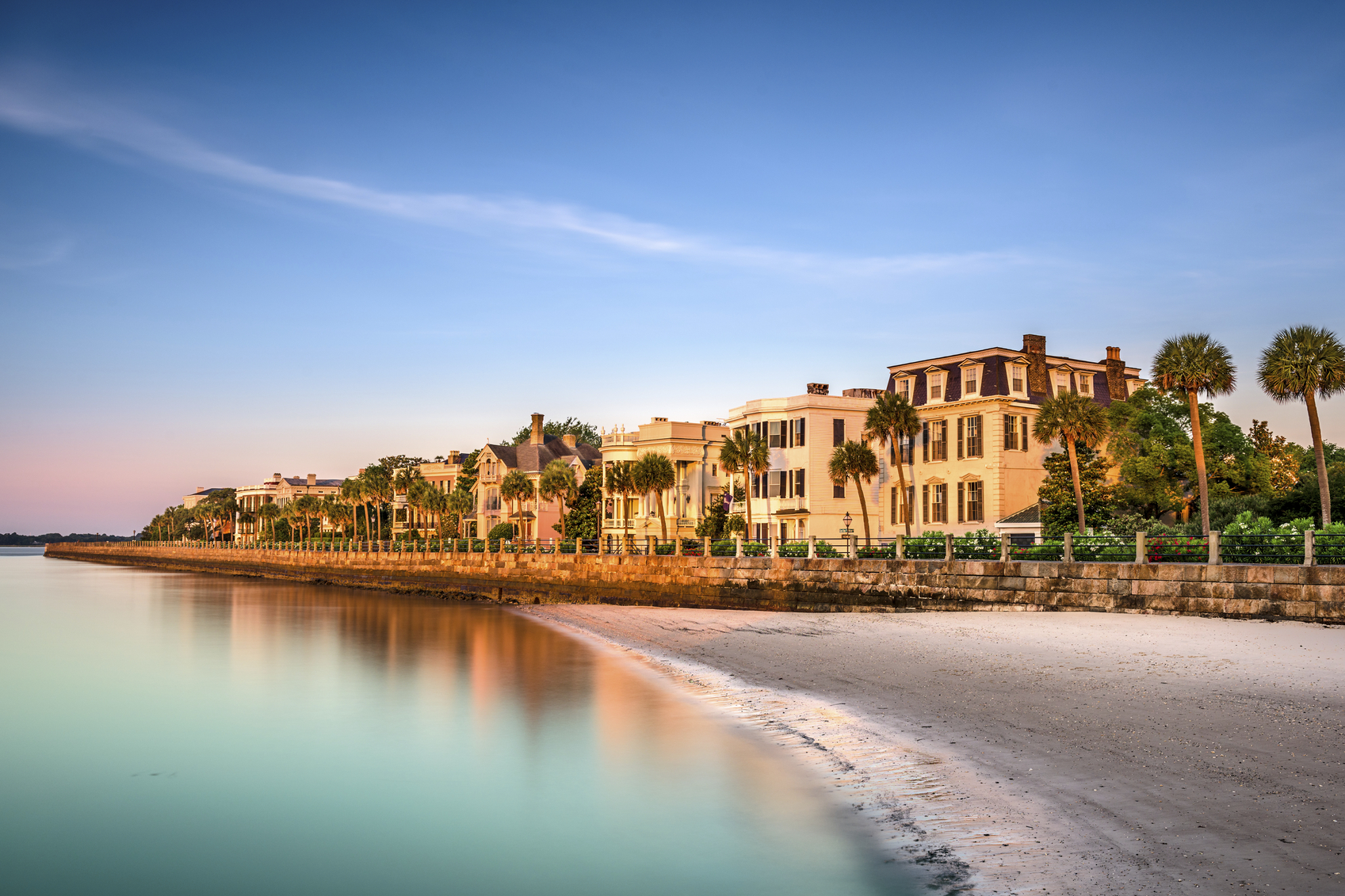 POLICE TECHNICAL is bringing two courses to Charleston, South Carolina this August:
Excel for Public Safety
and
Cell Phone Data and Mapping
. Additional information on each class and the location are provided below:
Excel for Public Safety
Intended for law enforcement personnel, this course demonstrates how to successfully manage case-specific (e.g., telephone tolls, financials) or agency-wide data (e.g., arrest stats, fugitive lists, calls for service). With just a few clicks, students can import/export, navigate/manipulate, and combine information stored separately. Runs: 08/08/2016 - 08/09/2016 Rate: $375/Person
Register Here
Cell Phone Data and Mapping
The course covers methods to view, analyze and present cell phone (and related data sets) data generated from current investigations. Through the use of specific case studies and prepared sample sets of data...
Read More
Body Worn Cameras: How They Impact the Law Enforcement Community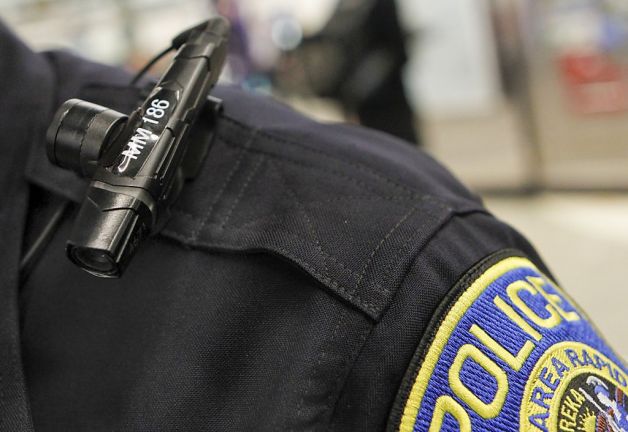 Law enforcement is at an inflection point in its relationship with the public. Along with the traditional yardstick that assesses an agency's effectiveness in reducing crime rates, law enforcement agencies have to gauge their success in community relations. In response, agencies nationwide have adopted the use of Body Worn Cameras (BWCs) as a means to maintain public trust, enhance criminal cases, reduce liability and discourage misconduct.
To access the complete Body Worn Cameras white paper, click here.
Connect With Us
Training Schedule
Online Investigations
Dearborn, MI
Dearborn Police Department
07/18/2016 to 07/19/2016
Class Flyer | Register Here
Online Investigations
Hamilton, OH
Hamilton Police Department
07/18/2016 to 07/19/2016
Class Flyer | Register Here
OneNote: Digital Case Management
Houston, TX
Houston HIDTA
07/18/2016 to 07/19/2016
Class Flyer | Register Here
Development and Management of Analytical Units
Ogden, UT
Ogden City Police Department
07/21/2016 to 07/22/2016
Class Flyer | Register Here
PIO and Community Engagement
Lawrenceville, GA
Gwinnett County Police Department
07/25/2016 to 07/26/2016
Class Flyer | Register Here
PowerPoint for Public Safety
Ogden, UT
Ogden City Police Department
08/01/2016 to 08/02/2016
Class Flyer | Register Here
Analytics for Public Safety
Dearborn, MI
Dearborn Police Department
08/04/2016 to 08/05/2016
Class Flyer | Register Here
Craigslist Investigations
Loveland , CO
Loveland Police Department
08/08/2016 to 08/09/2016
Class Flyer | Register Here
Social Media Methods
Chandler, AZ
AZHIDTA
08/08/2016 to 08/09/2016
Class Flyer | Register Here
Mobile Technology in Exigent Circumstances
Ewing, NJ
Ewing Police Department
08/08/2016 to 08/09/2016
Class Flyer | Register Here
Excel for Public Safety
Charleston, SC
SC National Guard Counterdrug Task Force
08/08/2016 to 08/09/2016
Class Flyer | Register Here
Cell Phone Data and Mapping
Charleston, SC
SC National Guard Counterdrug Task Force
08/10/2016 to 08/11/2016
Class Flyer | Register Here
Cell Phone Investigations
Sacramento, CA
Western States Information Network (WSIN)
08/15/2016 to 08/16/2016
Class Flyer | Register Here
Online Investigations
Elkridge, MD
Washington/Baltimore HIDTA
08/22/2016 to 08/23/2016
Class Flyer | Register Here
Google for Public Safety
Troy, MI
Troy Police Department
08/22/2016 to 08/23/2016
Class Flyer | Register Here
Access for Public Safety
London, OH
Ohio Attorney General - Bureau of Criminal Investigations
08/23/2016 to 08/24/2016
Class Flyer | Register Here
PowerPoint for Public Safety
Phoenix, AZ
Rocky Mountain Information Network (RMIN)
08/29/2016 to 08/30/2016
Class Flyer | Register Here
Development and Management of Analytical Units
Ft. Worth, TX
Tarrant County College Criminal Justice Training Center
09/08/2016 to 09/09/2016
Class Flyer | Register Here
Excel for Public Safety
Dearborn, MI
Dearborn Police Department
09/12/2016 to 09/13/2016
Class Flyer | Register Here
Mobile Technology in Exigent Circumstances
Loveland , CO
Loveland Police Department
09/12/2016 to 09/13/2016
Class Flyer | Register Here
Cell Phone Investigations
Elkridge, MD
Washington/Baltimore HIDTA
09/12/2016 to 09/13/2016
Class Flyer | Register Here
Narcotic Unit Supervisor
Grand Prairie, TX
Grand Prairie Police Department
09/12/2016 to 09/13/2016
Class Flyer | Register Here
Cell Phone Data and Mapping
Lawrenceville, GA
Gwinnett County Police Department
09/12/2016 to 09/13/2016
Class Flyer | Register Here
Mobile Technology in Exigent Circumstances
London, OH
Ohio Attorney General - Bureau of Criminal Investigations
09/12/2016 to 09/13/2016
Class Flyer | Register Here
Cell Phone Data and Mapping
Ogden, UT
Ogden City Police Department
09/12/2016 to 09/13/2016
Class Flyer | Register Here
Online Investigations
North Las Vegas, NV
North Las Vegas Police Department
09/15/2016 to 09/16/2016
Class Flyer | Register Here
Online Investigations
El Cajon, CA
El Cajon Police Department
09/15/2016 to 09/16/2016
Class Flyer | Register Here
Excel for Public Safety
Sacramento, CA
Western States Information Network (WSIN)
09/19/2016 to 09/20/2016
Class Flyer | Register Here
Google for Public Safety
Davie, FL
Broward College Institute of Public Safety
09/19/2016 to 09/20/2016
Class Flyer | Register Here
Word & Adobe for Public Safety
Boulder, CO
Boulder County Sheriff's Office
09/19/2016 to 09/20/2016
Class Flyer | Register Here
Cell Phone Investigations
El Cajon, CA
El Cajon Police Department
09/19/2016 to 09/20/2016
Class Flyer | Register Here
OneNote: Digital Case Management
Chandler, AZ
AZHIDTA
09/26/2016 to 09/27/2016
Class Flyer | Register Here
Social Media Methods
Ewing, NJ
Ewing Police Department
09/26/2016 to 09/27/2016
Class Flyer | Register Here
sUAS and Public Safety
Houston, TX
Houston HIDTA
09/29/2016 to 09/30/2016
Class Flyer | Register Here
Craigslist Investigations
Chandler, AZ
AZHIDTA
10/03/2016 to 10/04/2016
Class Flyer | Register Here
Social Media Methods
Grand Junction, CO
Grand Junction Police Department
10/03/2016 to 10/04/2016
Class Flyer | Register Here
Cell Phone Data and Mapping
El Cajon, CA
El Cajon Police Department
10/03/2016 to 10/04/2016
Class Flyer | Register Here
Social Media Methods
Ft. Worth, TX
Tarrant County College Criminal Justice Training Center
10/03/2016 to 10/04/2016
Class Flyer | Register Here
Excel for Public Safety
El Cajon, CA
El Cajon Police Department
10/10/2016 to 10/11/2016
Class Flyer | Register Here
Online Investigations
Grand Prairie, TX
Grand Prairie Police Department
10/13/2016 to 10/14/2016
Class Flyer | Register Here
Cell Phone Investigations
London, OH
Ohio Attorney General - Bureau of Criminal Investigations
10/17/2016 to 10/18/2016
Class Flyer | Register Here
Google for Public Safety
Loveland , CO
Loveland Police Department
10/17/2016 to 10/18/2016
Class Flyer | Register Here
Mobile Technology in Exigent Circumstances
Houston, TX
Houston HIDTA
10/17/2016 to 10/18/2016
Class Flyer | Register Here
Cell Phone Data and Mapping
Davie, FL
Broward College Institute of Public Safety
10/17/2016 to 10/18/2016
Class Flyer | Register Here
Excel for Public Safety
Humble, TX
Harris County Sheriff's Office Academy
10/24/2016 to 10/25/2016
Class Flyer | Register Here
Craigslist Investigations
Ewing, NJ
Ewing Police Department
10/24/2016 to 10/25/2016
Class Flyer | Register Here
PIO and Community Engagement
Ogden, UT
Ogden City Police Department
10/24/2016 to 10/25/2016
Class Flyer | Register Here
Cell Phone Investigations
Ft. Worth, TX
Tarrant County College Criminal Justice Training Center
10/24/2016 to 10/25/2016
Class Flyer | Register Here
Cell Phone Investigations
Plymouth , MI
Plymouth Police Department
11/03/2016 to 11/04/2016
Class Flyer | Register Here
Google for Public Safety
Humble, TX
Harris County Sheriff's Office Academy
11/07/2016 to 11/08/2016
Class Flyer | Register Here
Online Investigations
London, OH
Ohio Attorney General - Bureau of Criminal Investigations
11/07/2016 to 11/08/2016
Class Flyer | Register Here
Craigslist Investigations
Davie, FL
Broward College Institute of Public Safety
11/07/2016 to 11/08/2016
Class Flyer | Register Here
Access for Public Safety
Chandler, AZ
AZHIDTA
11/07/2016 to 11/08/2016
Class Flyer | Register Here
OneNote: Digital Case Management
Ogden, UT
Ogden City Police Department
11/07/2016 to 11/08/2016
Class Flyer | Register Here
Word & Adobe for Public Safety
Ewing, NJ
Ewing Police Department
11/14/2016 to 11/15/2016
Class Flyer | Register Here
Cell Phone Investigations
Houston, TX
Houston HIDTA
11/14/2016 to 11/15/2016
Class Flyer | Register Here
Open Source Investigations
El Cajon, CA
El Cajon Police Department
11/14/2016 to 11/15/2016
Class Flyer | Register Here
Cell Phone Data and Mapping
Lyman, SC
Lyman Police Department
11/14/2016 to 11/15/2016
Class Flyer | Register Here
Real Time Cell Phone Investigations
Ft. Worth, TX
Tarrant County College Criminal Justice Training Center
11/14/2016 to 11/15/2016
Class Flyer | Register Here
Mobile Technology in Exigent Circumstances
Davie, FL
Broward College Institute of Public Safety
12/05/2016 to 12/06/2016
Class Flyer | Register Here
Social Media Methods
Houston, TX
Houston HIDTA
12/05/2016 to 12/06/2016
Class Flyer | Register Here
Cell Phone Investigations
Lawrenceville, GA
Gwinnett County Police Department
12/05/2016 to 12/06/2016
Class Flyer | Register Here
Open Source Investigations
Ogden, UT
Ogden City Police Department
12/05/2016 to 12/06/2016
Class Flyer | Register Here
Online Investigations
Chandler, AZ
AZHIDTA
12/07/2016 to 12/08/2016
Class Flyer | Register Here
Online Investigations
Ewing, NJ
Ewing Police Department
12/08/2016 to 12/09/2016
Class Flyer | Register Here
Google for Public Safety
Ft. Worth, TX
Tarrant County College Criminal Justice Training Center
12/12/2016 to 12/13/2016
Class Flyer | Register Here
PowerPoint for Public Safety
El Cajon, CA
El Cajon Police Department
12/15/2016 to 12/16/2016
Class Flyer | Register Here